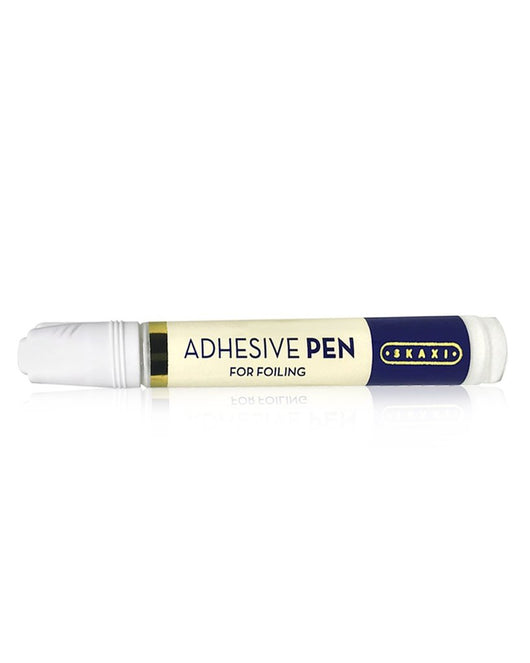 Skaxi Adhesive Pen
Skaxi Adhesive Pen is a permanent adhesive used for the application of foil to paper. It is great to use with Skaxi Craft Foil or DecoFoil.  Draw desired image on paper and cover with foil facing up and rub-on. 
Specifics:
10 ml
Permanent Adhesive Pen
Acid Free
First time use, press down and hold adhesive tip in for 30 seconds or until adhesive starts to flow, Replace the cap tightly after each use.